Struts2 jQuery Plugin
This release is mostly a maintenance release, this means it includes a new jQuery, jQuery UI and related Plugins Software Stack but also some Bug Fixes. For a complete list of changes since last version, please visit the Changelog.
The new release is based on jQuery UI 1.10.3 and includes some API Changes again. If you are upgrading from a previous Struts2 jQuery Version please respect the Upgrade Guide.
Library Updates
.
Download: https://oss.sonatype.org/content/groups/staging/com/jgeppert/struts2/jquery/
Showcase: https://struts.jgeppert.com/struts2-jquery-showcase/
Issues: https://github.com/struts-community-plugins/struts2-jquery/issues
User Group: http://groups.google.com/group/struts2-jquery
Struts2 Bootstrap Plugin
The new release 1.6.1 includes a patch provided by Brendan Le Ny. This patch allows an easy-to-use input prepend/append icon.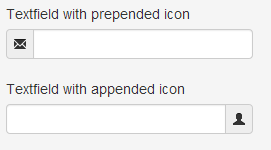 Download: https://oss.sonatype.org/content/groups/staging/com/jgeppert/struts2/bootstrap/
Showcase: https://struts.jgeppert.com/struts2-bootstrap-showcase/
Issues: https://github.com/struts-community-plugins/struts2-bootstrap/issues
Struts2 jQuery Plugin 3.6.0 and Struts2 Bootstrap Plugin 1.6.1 available