For a better support of mobile development with Java and the popular MVC Framework Struts2, I include in the next version of Struts2 jQuery Plugin a new Module based on jQuery mobile. Planned Features of the Struts2 Mobile Plugin are an easy AJAX support and a jQuery mobile theme for form elements. I just upload the current development showcase for the new Struts2 jQuery Mobile Showcase.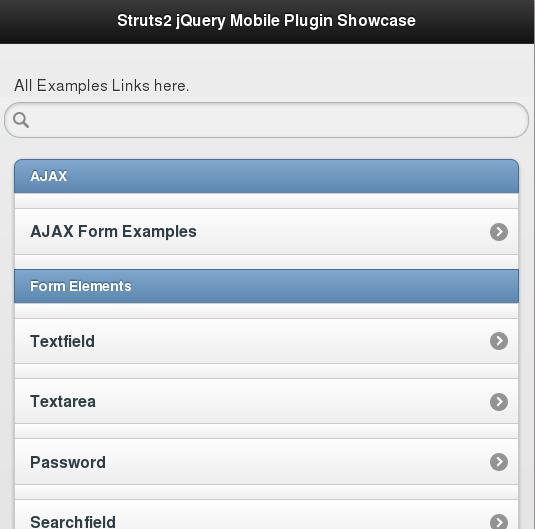 The current module and showcase is based on the jQuery mobile alpha 3 release.
I'm always open to suggestions.
Preview for Struts2 jQuery Mobile Showcase